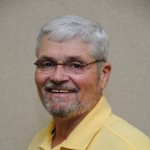 Jim Davidson, Master Developer of World Golf Village, has been through tough real estate markets before. In fact, he finds the parallels between the real estate market woes of the 1970s and today especially compelling.  Back then, his no-nonsense, analytical approach to value assessment and debt-to-equity balancing helped real estate developers navigate through tough times. That same approach has ensured Davidson Development's ongoing success even through recent tough times.  It's also sought after by other developers who consult Davidson to fix their own balance sheets. According to Davidson, "Everyone knows the real estate industry has cycles. That's no secret.  The key is realizing that every new cycle is a game changer. So you must be able to look at every project with a fresh, focused eye."
 Davidson's background was in accounting when he came to real estate in 1977.  From the beginning, he took a shrewd financial approach to the industry that served his employers well.  He was instrumental in restructuring various real estate projects for Cousins Properties.  Like many real estate companies at that time, Cousins was in dire need of debt and equity restructuring.  Davidson jumped in running and quickly became known in the industry as an adept "fixer" of real estate financials.  His specialty became accessing holdings for their current value and restructuring projects accordingly to balance debt and equity. 
 Demand for his financial acumen became strong in an industry where strict, real-world valuations of properties had not been the norm.  Davidson went on to increasingly higher profile positions with other real estate companies, which included a stint restructuring major debt on Atlanta's Peachtree Center and ensuring the project's viability and success.  It was later in his career when Davidson, while with Arvida, moved into more and more acquisitions and due diligence.  Until again when Arvida enlisted his "fixer" skills to take care of problems in Atlanta and eventually head up Sawgrass in Ponte Vedra.  It was while he was leading the Sawgrass project, a hugely successful master-planned mixed-used community, that Davidson first got involved with the project that would become World Golf Village some 20 years ago.  It's perhaps too simplistic to say "the rest is history" but certainly World Golf Village has become an important part of St. Johns County history.
 Throughout his career, Davidson always banked on his ability to be realistic and analytical when evaluating properties.   He explained, "Too many make the mistake of thinking their investment must be worth X amount.  Markets change, things happen. You have to assess the real value of property based on today's market.  Even an asset that has been around for awhile." Not only has Davidson succeeded at stewarding World Golf Village through one of the worst real estate markets in U.S. history, the development is poised to continue its growth as the market improves.  His practical and shrewd approach is making his skills sought after today. He consults other companies on their real estate holdings, helping restructure their debt and equity.  He is getting more inquiries from CDDs (Community Development Districts) throughout Florida which are facing major debt problems and historic levels of homeowner defaults.  Davidson is also helping banks with workouts of major real estate projects, a trend he hopes continues.  "I strongly believe that the market will improve faster and come back stronger once the stakeholders start facing these problems head-on," said Davidson. viagra